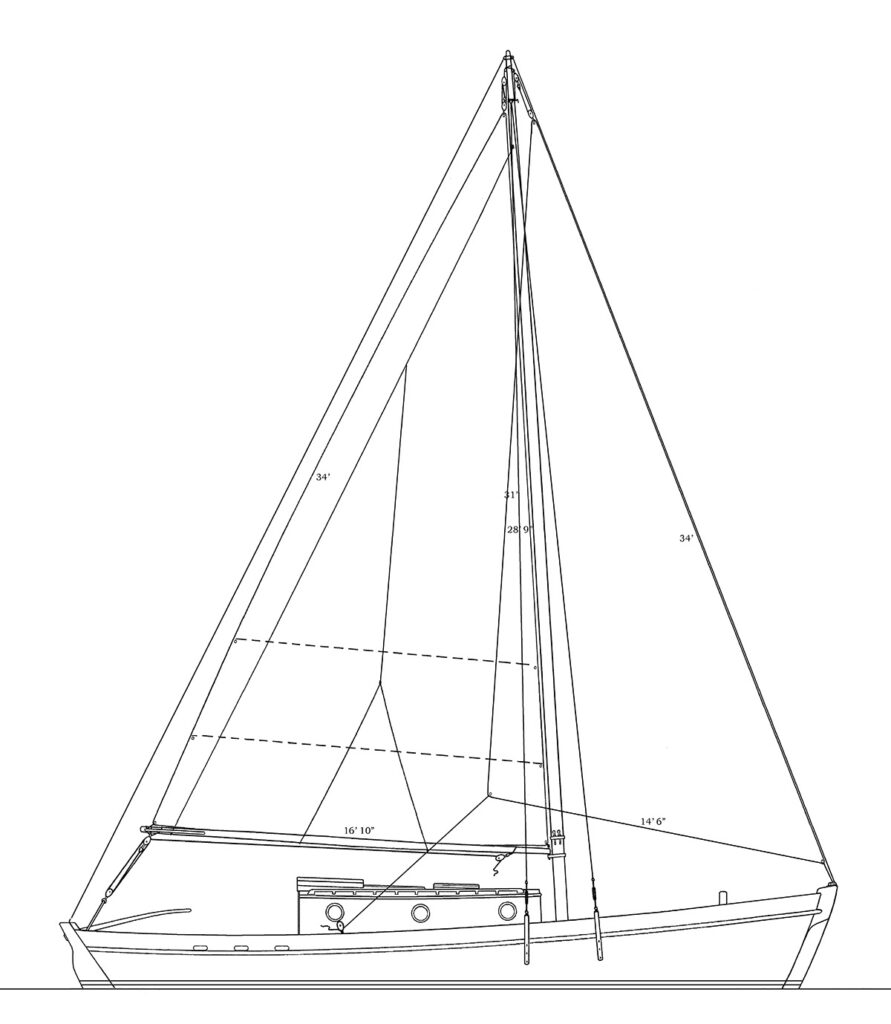 L.O.A. 33' 8"
L.W.L. 29' 10"
L. EXTREME 41' 4"
BEAM 10'
DRAFT 4'
SAIL AREA 469 sq ft
DISP. 10,250 lbs (approximate, for cruising)
BALLAST 3,500 lbs lead, inside, and water.
TYPE Abaco Sloop. This vessel is intended for open ocean cruising. The model has 6' 0" of headroom in the cabin. A large berth forward can be slept in fore and aft or athwartships.
RIG Marconi sloop, stayed mast. The hull is chosen for power, versatility, safety at sea, maneuverability and low cost. The rig is excellent for single-handing.
CONSTRUCTION Construction is strip-planking with milled "cup & cove" softwood. Decks are ½" ply; bulkheads are 5/8" ply. Spars are Douglas fir. Exterior surfaces are covered with epoxy-impregnated Xynole-polyester cloth.
COMMENTS A long-shaft outboard can be used in a transom well, or an inboard installed under the bridge deck and cockpit well. The propeller should be of a feathering type, like a Max Prop.