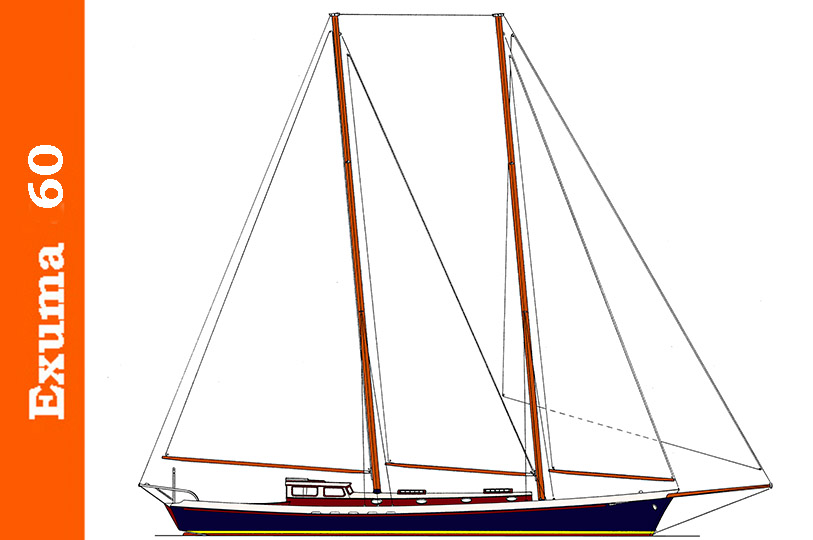 L.O.D. 61′
L.W.L. 52′ 11″
L.O.A. 76′ 3″
BEAM 14′ 0″
DRAFT 3′ 0″
SAIL AREA 1825 sq. ft.
DISPLACEMENT 42,000 lbs.
BALLAST 13,000 lbs. lead in boxes, add'l to trim
RIG Schooner
POWER Inboard diesel, 60 – 85 H.P./ Vee-drive
TYPE Cruising yacht/ Charter/ Commercial
ACOMMODATIONS           To the owners specifications; up to five private double cabins
CONSTRUCTION Cold molded Douglas fir and marine plywood covered with epoxy impregnated Xynole-polyester fabric. Spars — hollow hexagonal laminated Douglas fir.
OPTIONS It is assumed that this would be a "semi-custom" boat; ie: that custom design work will be undertaken to the owner's specifications. There are several existing accommodation Plans included. Complete plans include the construction manual THE NEW COLD MOLDED BOATBUILDING. Different rigs and interiors are available on a custom-design basis. This boat can be built to any stage of completion.