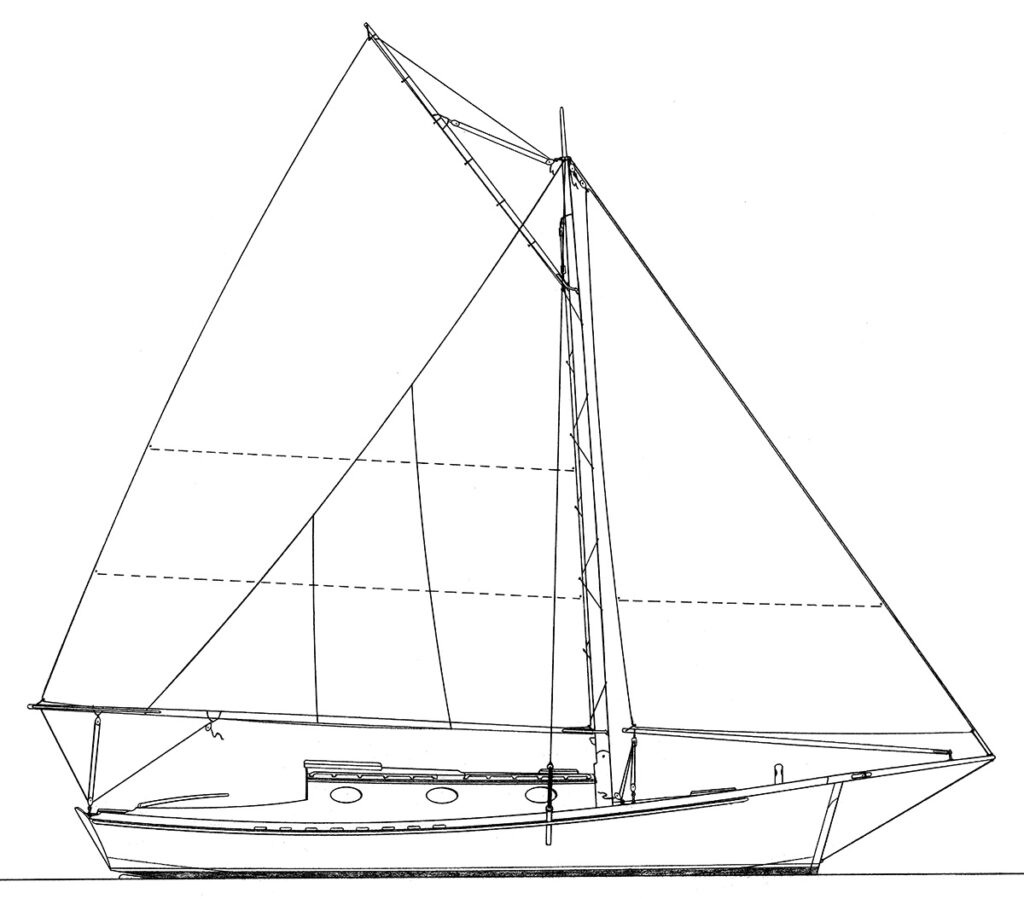 L.O.A. 30'
L.W.L. 25' 4"
BEAM 8' 8"
DRAFT 21" / 4' 4"
DISPLACEMENT 6,358.6 lbs.
BALLAST 2,000 lbs.
SAIL AREA 460 sq. ft.
TYPE Gaff Sloop—Auxiliary cruising sailboat
CONSTRUCTION Cold-molded wood/epoxy/fabric: Bottom—double diagonal marine ply planks (3/8″x12″) over keel plank, forefoot log, bilge stringers and chine logs. Sides—1/2″ marine plywood joined with butt blocks and taped exterior joints. Decks—3/8″ marine ply over sawn beams. Covering system—epoxy impregnated Xynole-polyester cloth finished with linear polyurethane paint systems. Spars—mast and booms are hollow laminated and solid Douglas fir respectively. Interior—painted ply trimmed with varnished hardwoods.
DESIGN By Reuel B. Parker, PARKER MARINE ENTERPRISES